One of the core values ​​of Nordic style, which combines simplicity and humanity, is that "the public should be able to enjoy beautiful and useful things". When everyone is struggling to choose Nordic-style furniture, decorative paintings, and walls, the most important thing we can't ignore is the choice of Nordic-style lamps.
It can be said that the Nordic style without the selection of lamps and lanterns has no soul.
How to light up the Nordic style space? How to match furniture? Today, we will collect the 7 most popular and popular Nordic style chandeliers in 2022, so that your home can be instantly upgraded to a hardcover room!
Nordic copper crystal chandelier
Brass is always a magic weapon to enhance the "exquisiteness" of space, and it is especially used in Nordic style. This crystal chandelier made of all copper is simple and versatile, suitable for large and small living rooms, and should be the first popular model.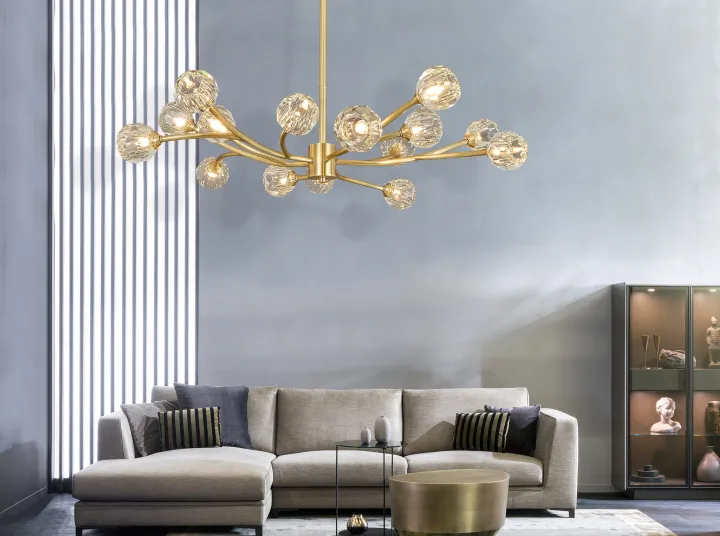 Halo chandelier
A small but simple halo lamp, with a light gray wall background, placed on the dining table, warm, simple and stylish.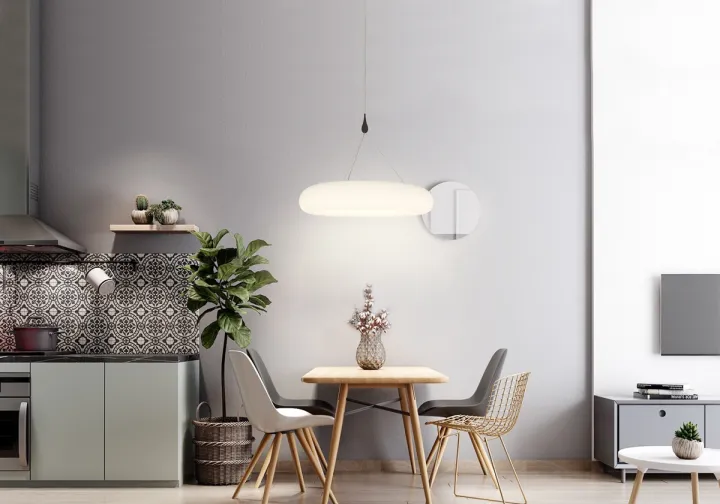 Imitation gold + log chandelier
Metal collides with natural elements, and always grasps the essence of eye-catching. Single chairs and lazy sofas that escape from colors can always collide with a more dynamic Nordic atmosphere.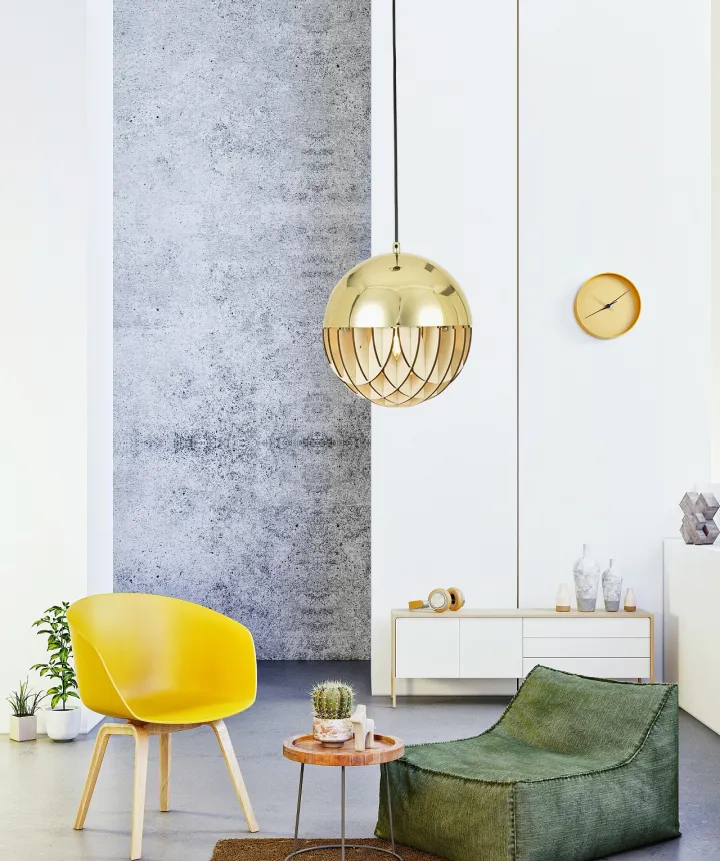 Thin disc chandelier
The city is losing its direction in the chaos. This elegant black lamp body with frosted lacquer with a very Nordic minimalist style is the best color to describe life.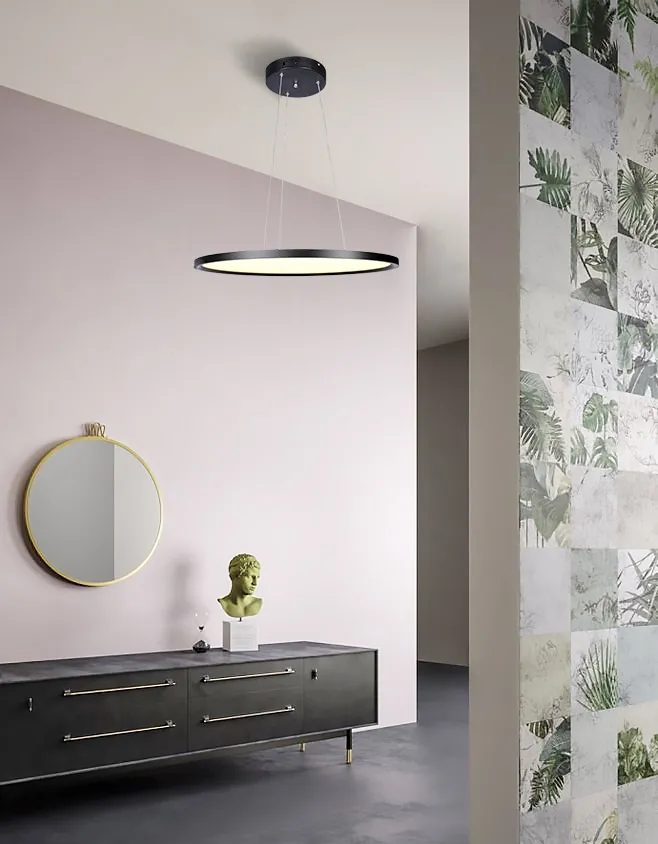 Geometric Brass Chandelier
Geometric elements are also one of the indispensable elements of Nordic Control. The intersecting minimalist lines and brass lampshades stretch the three-dimensional sense of the room.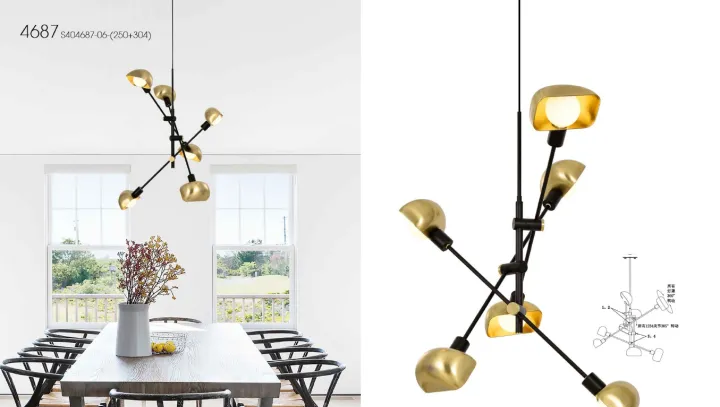 Aluminum brushed chandelier
For the Nordic style with good light and large space, we can choose a more flexible chandelier. For example, the light-feeling brushed aluminum chandelier is flexible in stretching and shortening, and at the same time, it is full of industrial style, making it a reliable one in the Nordic style.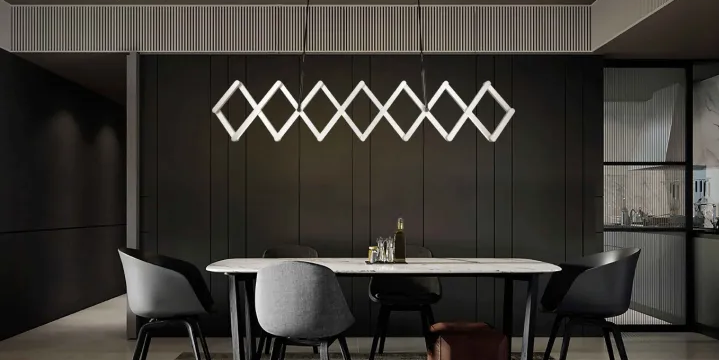 Rotating branch lights
In the end, this one is particularly successful in terms of line design and flexibility. No matter how simple the homeowner is with furniture, this lamp can also enhance the visual style in one second.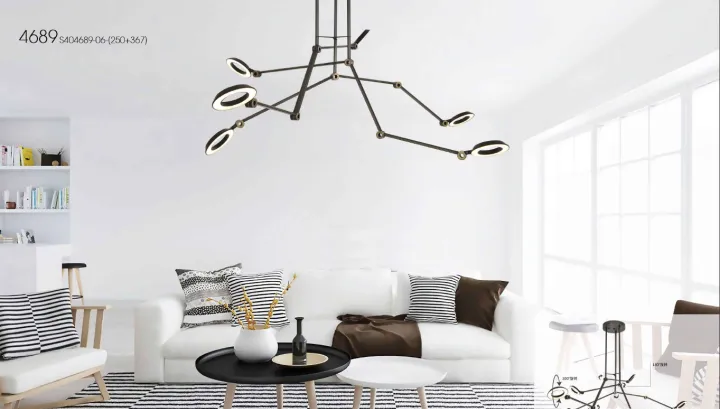 If the lamp can achieve a balance between function and humanistic care, and bring unprecedented respect to the occupants – respecting your aesthetic requirements, respecting your practical needs, and respecting your texture needs, then it is in line with the soul of Nordic style. , which is why it is so beautiful.